Latest News
10.07.2014
The Annual Humpback Whale Season is upon us!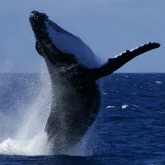 Of all the species that travel through the Great Barrier Reef, perhaps none are met with more anticipation than the migrating Humpback Whales, which journey to the reef during the winter months. From early June though to early October, Humpbacks visit the reef for many of the same reasons as their human counterparts: to socialize, […]
03.02.2014
Reef Health Impact Survey – Tropical Cyclone Dylan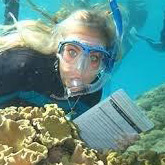 With the holiday season now behind us, many residents and visitors to Far North Queensland set their eyes on a new period of big events in the area: Cyclone season. Although the rainy season is underway, the rain tends to stay close to shore, and guests travelling to the reef can still be treated to […]
23.12.2013
Passions of Paradise Refit – 3rd March to 16th March 2014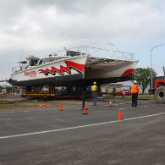 Passions of Paradise will be going on a major refit and refurbishment during the period 3rd March to 16th March 2014. Our last day of operation will be Sunday the 2nd March and we will be back to normal operation as of Monday the 17th March. While on refit we will be completing many jobs […]
30.11.2013
Passions Wins at Local Tourism Awards!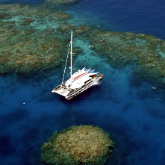 Cairns reef operator Passions of Paradise has won two Tropical North Queensland Tourism Awards after earning Ecotourism Australia's 2013 Innovation in Ecotourism Award earlier this month. The locally owned company specialises in personalised snorkelling, diving and sailing adventures on the Great Barrier Reef visiting both Michaelmas Cay and exclusive Paradise Reef. Passions of Paradise Sales […]
25.11.2013
Gold tick for Passions
Passions of Paradise has been nominated for the Best Activity Queensland in the 2013 Golden Backpack Awards. We congratulate our fellow Tropical North Queensland finalists AJ Hackett, Skydive Australia and Gilligan's who are among the 10 operators vying for Queensland awards. The winners will be announced on November 8 in Sydney at a presentation dinner […]