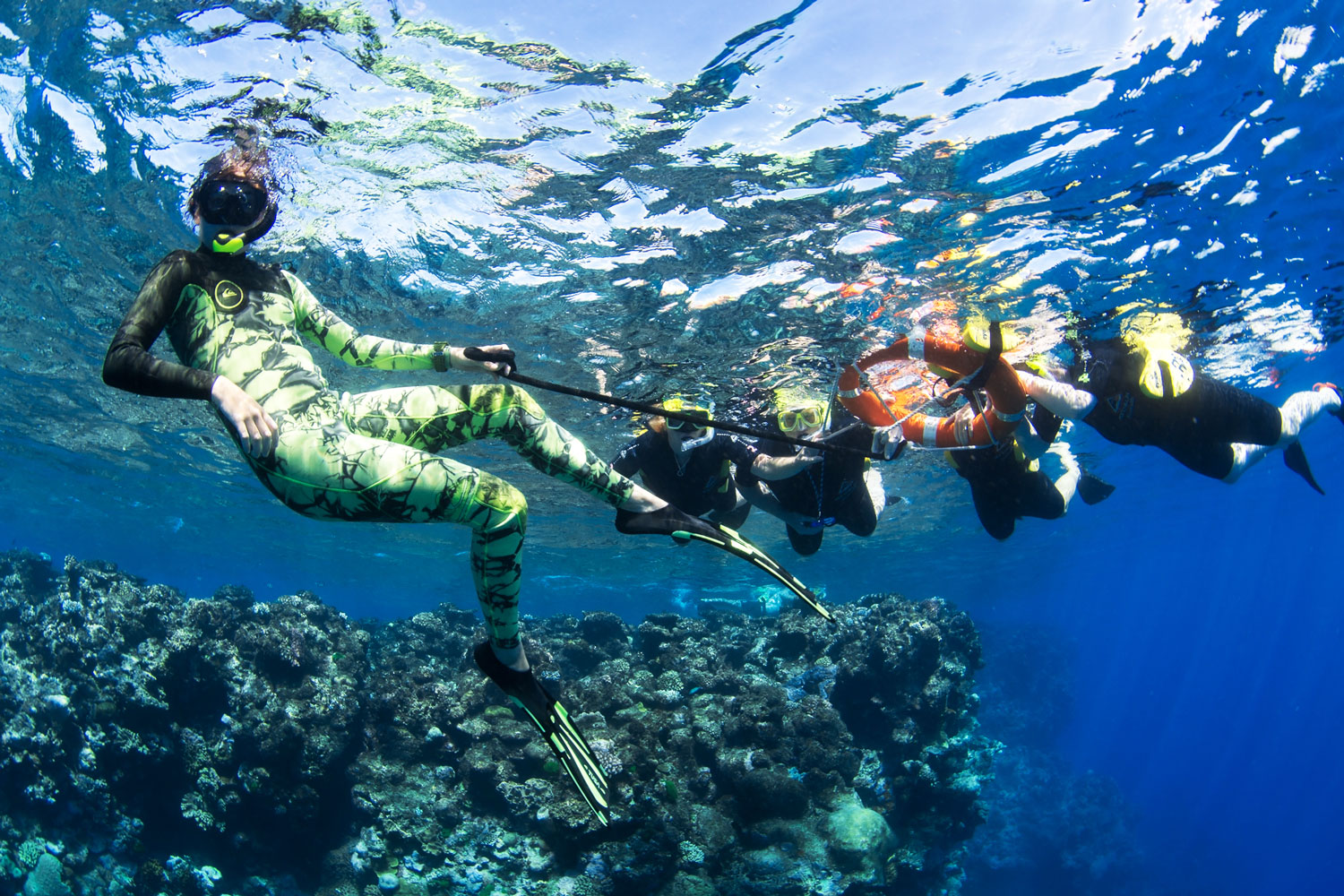 Can't Swim? No Problem!
A trip to the Great Barrier Reef is an exciting once-in-a-lifetime experience. For many, the prospect of swimming in coral lagoons and looking at a variety of marine wildlife is at the top of "Must-dos" when they come to Australia. Many reef tours around Australia cater to people of all ages and fitness levels, and Passions of Paradise is one of them.
Do I need to be a good swimmer?
For many people, their biggest question about snorkelling is simple and straightforward: Do I need to be a good swimmer? The good news is "No" you don't have to be an expert swimmer or an Olympic athlete to enjoy snorkelling on the Great Barrier Reef. In this blog, we will answer some questions and give some basic tips that will make planning your day on the Great Barrier Reef a lot easier.
Our Medical Questionnaire Helps Staff To Give You A Safe and Comfortable Experience
Snorkelling is a relatively low-intensity activity and does not require high levels of physical fitness to enjoy. The first part of your snorkel tour on Passions of Paradise will consist of answering a few medical questions. This questionnaire will allow staff the chance to offer many different kinds of assistance. People with certain medical conditions or taking specific medications will be paired with a member of staff for the day, to ensure that these medical conditions do not become complicated by the snorkelling activity.

Nervous? We Offer Free Guided Snorkel Tours
Passions of Paradise offers free guided snorkel tours to all our guests, and people with medical conditions, decreased fitness levels, low swimming ability, or fear of the water often find that swimming with a guide increases their peace of mind while in the water.
Do I Need A Medical Certificate?
The good news is that a medical certificate is not required for snorkelling; after answering the brief questionnaire, passengers are allowed to either snorkel at their leisure or go on a guided tour. In 2018, the Queensland Government updated its Recreational Diving, Recreational Technical Diving and Snorkelling Code of Practice. This update did put more focus on the medical fitness of snorkelers and gave tour operators more options to accommodate snorkelers with various medical conditions. Some operators, like Passions, mark the snorkel of people with medical conditions; this ensures that if a passenger comes to staff for help, the staff member will automatically know it could be related to a medical condition. This update also means that only people with the most serious medical conditions—those that could be life-threatening if allowed to snorkel—are prohibited from getting into the water.
We hope this information is helpful for you in planning your trip out to snorkel the Great Barrier Reef. With this information at hand, prospective guests will hopefully be able to better plan their trip to this amazing ecosystem.
We at Passions want you to get the most out of your day, and look forward to showing you an incredible day on the reef!