Great Barrier Reef Tours Cairns
Multi Award Winning Tours – Passions Of Paradise
Experience the adventure of snorkelling, diving and sailing on the Great Barrier Reef with Passions of Paradise. The 25 metre high performance catamaran sails daily from Cairns to two unique outer reef locations, where you can dive and snorkel with turtles, colourful fish and see an amazing variety of corals.
Enjoy a personalised day on the Great Barrier Reef with a friendly crew dedicated to making your trip memorable and a local operator whose environmental credentials and attention to detail have earned many awards including the Australian Tourism Award for Adventure.
VIEW OUR TOUR DETAILS
We provide an unforgettable, highly customer focused tour of the Great Barrier Reef to small groups of like minded guests who are looking for a unique personal Cairns Reef tour experience
Our vessel is a modern, comfortable and efficient Sailing Catamaran which we actually Sail back from the Reef
We are passionate about Eco Tourism, and we practice what we preach. We are at the forefront of sustainable Reef Tourism
We are passionate about Reef education and we assist in real Scientific studies and surveys to help the Marine park authorities
Sailing on a stylish and fast catamaran to two unique outer reef destinations
All Snorkelling equipment including a free guided Snorkel Tour
Relax on our stylish upper deck or netted deck trampoline at the bow of the boat
A chef prepared tropical buffet lunch of hot and cold dishes including fresh tropical fruit.
Morning and afternoon tea provided
Meet with our Eco accredited marine naturalist who provide presentations on coral fish and life
Check out our customer reviews
Read our reviews on TripAdvisor & Facebook or leave us one yourself
We had such a great day on the reef with Passions of Paradise! The boat was comfortable and not too crowded. The crew was professional, knowledgable and approachable, and had high safety standards. They really took care of every passenger, from experienced divers to those who could not swim. You get plenty of time to snorkel at two reef locations, and scuba diving or glass-floor boat tours are optional extras. We had an experience of a lifetime, and would highly recommend it.

Therese - TripAdvisor
We were unsure of which boat to choose for our tour of the reef, but knew we wanted to give the kids a sailing experience of some sort so ended up choosing Passions Of Paradise... We are so glad we did. From the friendly crew, who let the kids "drive the boat", to the water crew that made them feel comfortable having never snorkelled before, they were all amazing. The food onboard was delicious, organised and prepared by the well oiled machine that the crew really are. The best thing about it was how personal it felt... The crew were happy to sit and chat, answer both ours and the kids questions and generally make you feel part of their little family for the day... Great choice for all age groups, families, couples, young groups etc. The scenery was a bonus, exclusive reefs made it that bit more special. Thanks again POP! Can't wait to visit you all again! Love Hayley, Paul, Sam & Charli

Hayley - Facebook
The whole team at Passions made our group feel so welcomed and relaxed. They were informative, and catered for a variety of people's needs; kids, through to grandparents. Locally owned as well. Would highly recommend these guys to anyone for an amazing reef experience.

Elle - Tripadvisor
I went snorkelling back in February as part of a top deck group activity! I wasn't going to go because I can't swim and thought I would be in the way! I'm terrified of the water but I didn't want to leave Oz without seeing the Reef. All the crew on passions were so helpful, professional and encouraging. I wasn't made feel silly for being unable to swim, in fact quite the opposite!
Kieran, a cool guy working onboard, looked after me. He took me out snorkelling and ensured me I was safe and nothing would happen to me! All I had to do was hold onto the life ring and he did the swimming! It was the best experience of my life! I felt so safe despite being terrified! I was so proud of myself. However I don't think I could have done it without Kierans help. Hopefully he reads this. Thank you

Norma - Facebook
Excellent service from Passions of Paradise Great Barrier Reef experience operatin operating out of Cairns in Northern Queensland, Australia. I have just completed second day trip in a month with this company - taking groups of folks for SCUBA & snorkelling bon the reef. A local independent outfit, very professionally run with really positube and supportive atitudes from everyone on board and from the back office staff too. Many thanks to Mossy, Aelx, Nicky, Nichola, Sion & Kate - plus all of the others. I will definitely be recommending you to others! Best wishes from Michael Perrins in Cleveland, Ohio!

Michael - Facebook
The Passions of Paradise tour exceeded all expectations. The crew is friendly, relaxed, extremely service-minded and passionate about the reef and its inhabitants. On top of all this, the lunch was of very good quality. I do recommend to bring something warm to wear after the snorkling though!

Lina - Tripadvisor
Great day scuba diving and snorkeling. Knowledgeable crew with a sense of humor and a great passion for the reef. Not just involved in diving but devoted to the care of the reef and saving it. A pleasure to see and experience! Thank you to Mossy, Russel and Zoe.

Debra - Facebook
Our Passion for Eco Tourism out shines the rest
Sustainability is not a buzzword here; it's a way of life. Environmental sustainability is the life and soul of Passions of Paradise, and for many years positioning our business as a benchmark Eco-tourism operator has been at the forefront of our operation. As a single product operator, our fortunes are closely linked to exceeding the expectations of our clientele, and we are constantly endeavouring to become the name that everyone talks or hears about within the industry—a tourism operator that appreciates nature and gives back the environment. The Great Barrier Reef is not "What we do" but rather "Who we are."
It is with that mindset that we invite our guests to experience the wonders of the Great Barrier Reef. We value our staff, who are constantly telling our story. We value our passengers, with whom we hope spread our message of conservation and appreciation. And we value our business, which we run with that core principle in mind: We give Mother Nature a say in everything we do
READ MORE
The Latest Reef News 
Keep up to date with Passions of Paradise news and information on everything you need to know about the Great Barrier Reef and Eco Tourism Cairns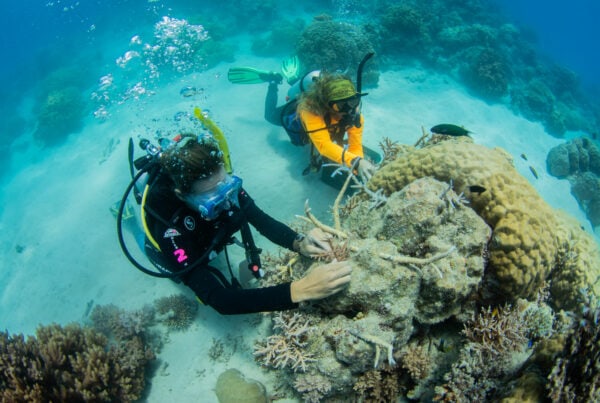 Giving Great Barrier Reef visitors a front row seat in conservation activities has earned Cairns-based…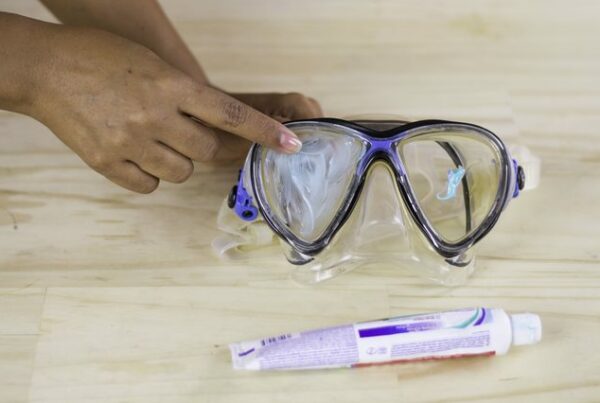 Your dream holiday in Australia is about to be accentuated by a day trip out…