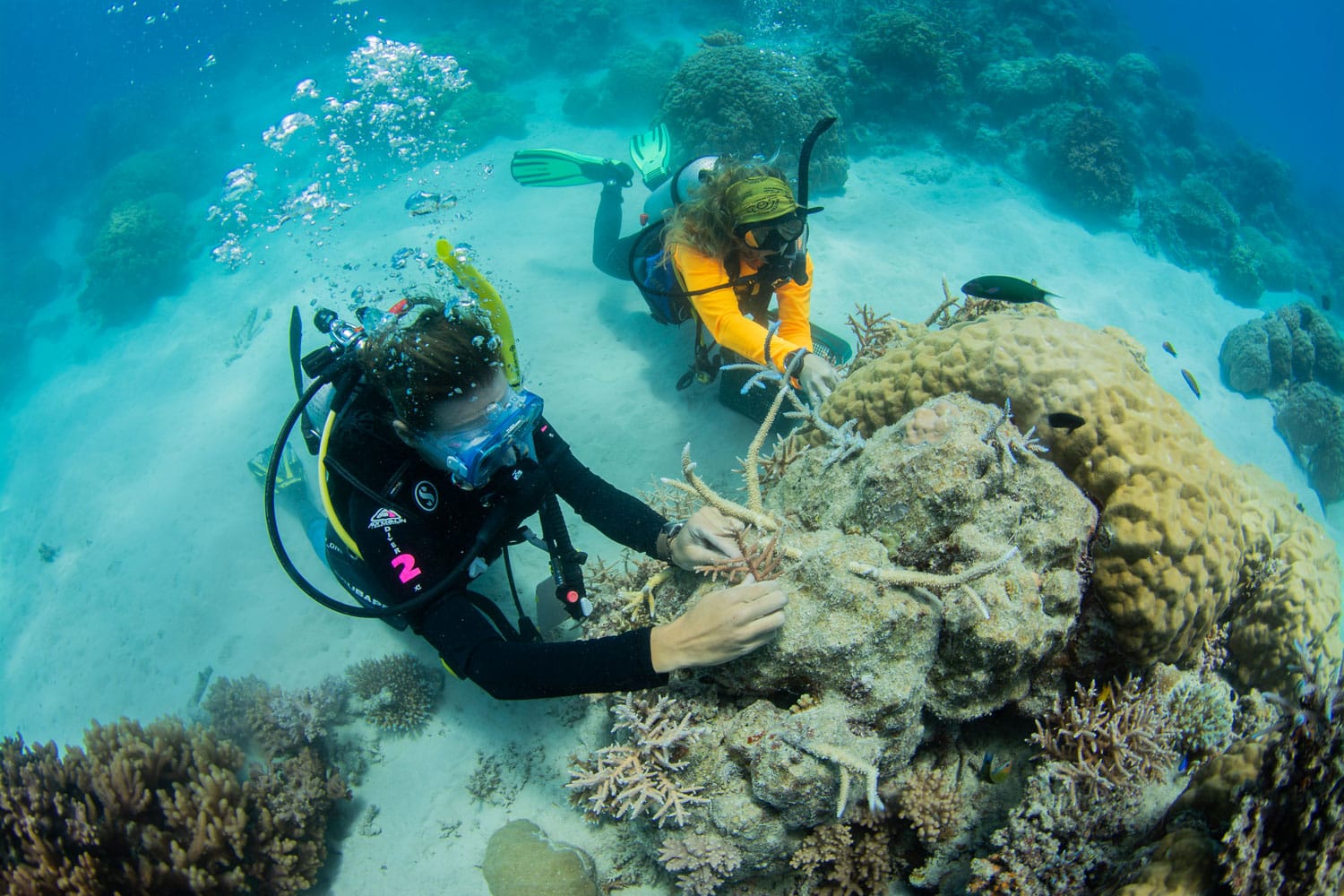 Giving Great Barrier Reef visitors a front row seat in conservation activities has earned Cairns-based Passions of Paradise the Sustainable Tourism Award in the prestigious Banksia National Sustainability Awards last night (March 23). 
Passions of Paradise Managing Director Alan Wallish said the locally-owned business had evolved the traditional visitor day trip to the Great Barrier Reef into a multi-dimensional regenerative tourism experience. 
"After a decade as a carbon neutral operator that partnered with science for the Great Barrier Reef's health, we shifted in 2021 to engage our passengers in meaningful sustainable actions," he said. 
"Citizen science is a niche tourism market previously only available to groups as it was expensive to operate with small numbers.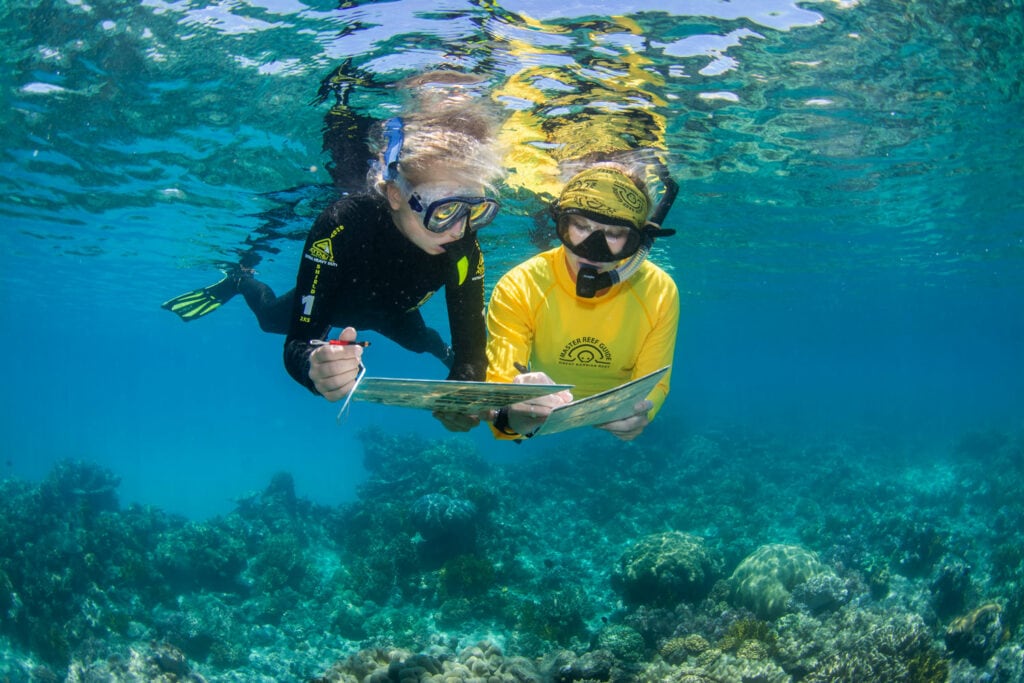 "However, the public mindset shifted with the pandemic and travellers now see value in travel for the greater good. Passions is adapting the citizen science tour model to create an affordable tour that all passengers want to do. 
"By engaging stakeholders and involving tourists in our protection, conservation and regenerative efforts we will help people believe they can make a difference to the future of the Great Barrier Reef and therefore ecosystems around the world. 
"Our vision is to turn tourists into conservations by creating a one-stop shop connecting people to participate together as a community in meaningful sustainable actions to help the Great Barrier Reef." 
Passions of Paradise Chief Executive Officer Scotty Garden said Passions was a small family business operating just one vessel from Cairns, but was the second largest contributor to the Great Barrier Reef Marine Park Authority's Eye on the Reef program undertaking more than 900 surveys in 15 years. 
"Through the Coral Nurture Program we have planted 7000 corals on the Great Barrier Reef, sending our Passions III catamaran and staff out to continue reef stewardship activities in the early days of the pandemic and demonstrating that tourist boats could be repurposed for science," he said.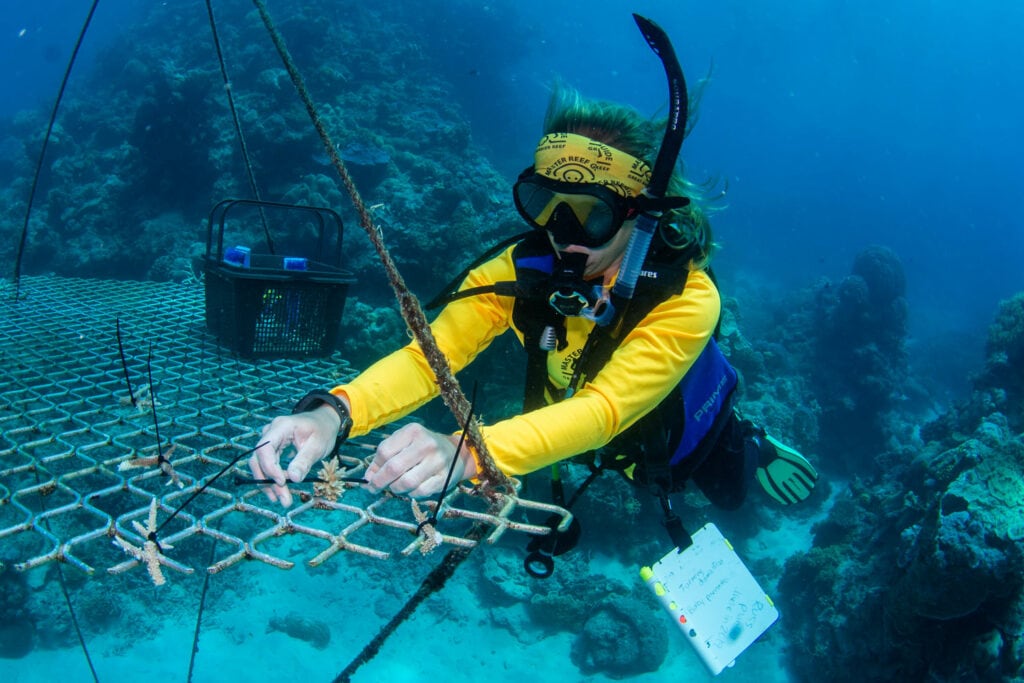 "We were the first in Australia to use an autonomous drone to catalogue our citizen science and conservation efforts and have worked with scientists to assist with research into seagrass beds, sawfish, sharks and rays." 
Mr Wallish said coral reefs across the world were facing pressures linked to climate change, but Passions hopes to raise consciousness that there is still time to make a difference. 
"The Great Barrier Reef's greatest challenge is people believing nothing can be done to change the future of the Reef," he said. 
"The legacy of our regenerative tourism program will be public belief that the Great Barrier Reef's future is not a foregone conclusion." 
If you would like more information, contact us today.