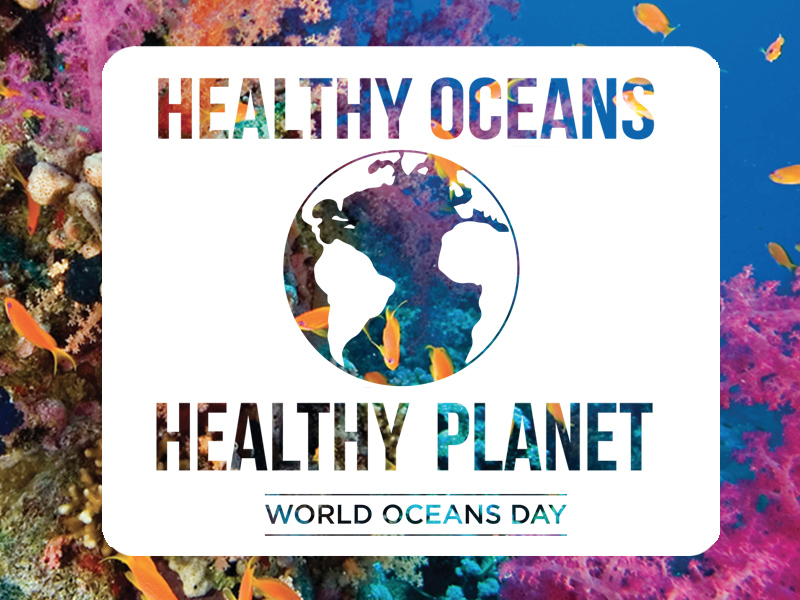 Passions of Paradise is gearing up for activities for this year's World Oceans Day, with activities on the boat including underwater surveys, rubbish patrols, and a special collection for our carbon offset program. World Oceans Day is a global day of ocean celebration and collaboration for a better future. This year, individuals and organizations across our blue planet are celebrating with the theme "Healthy Oceans, Healthy Planet" and are promoting prevention of plastic ocean pollution with events in their communities, with special announcements and everything in between!
Passions of Paradise prides ourselves as a company for participating in projects that promote the long-term sustainability of the world's ecosystems. Recently, the Queensland Tourism Industry Council (QTIC) held a luncheon for World Environment Day on June 3rd, and Passions of Paradise CEO Scott Garden and Environmental Sustainability Manager Russell Hosp attended. The forum included a panel featuring guest speakers Dr Steven Miles, Minister for Environment and Heritage Protection and Minister for National Parks and the Great Barrier Reef, Brett Godfrey, Co-owner of Australian Walking Company and former Managing Director of Virgin Australia, Graham Turner, Managing Director of Flight Centre and Co-owner of Spicers Retreats, and Sonya Jeffrey, Managing Director of Ingan Tours. The theme of the panel "Making our natural assets work for Queensland: how to grow and protect nature-based tourism."  The forum raised some great questions, and industry leaders and stakeholders were able to have a great discussion regarding ways of ensuring the future of sustainable tourism in Queensland.
With enthusiasm spreading, World Oceans Day has grown tremendously each year since The Ocean Project started coordinating it in 2002. With hundreds of partners involved, and especially since the United Nations officially recognized June 8 as World Oceans Day in late 2008, the program has reached millions worldwide. So feel free to jump online and find an event to get involved!