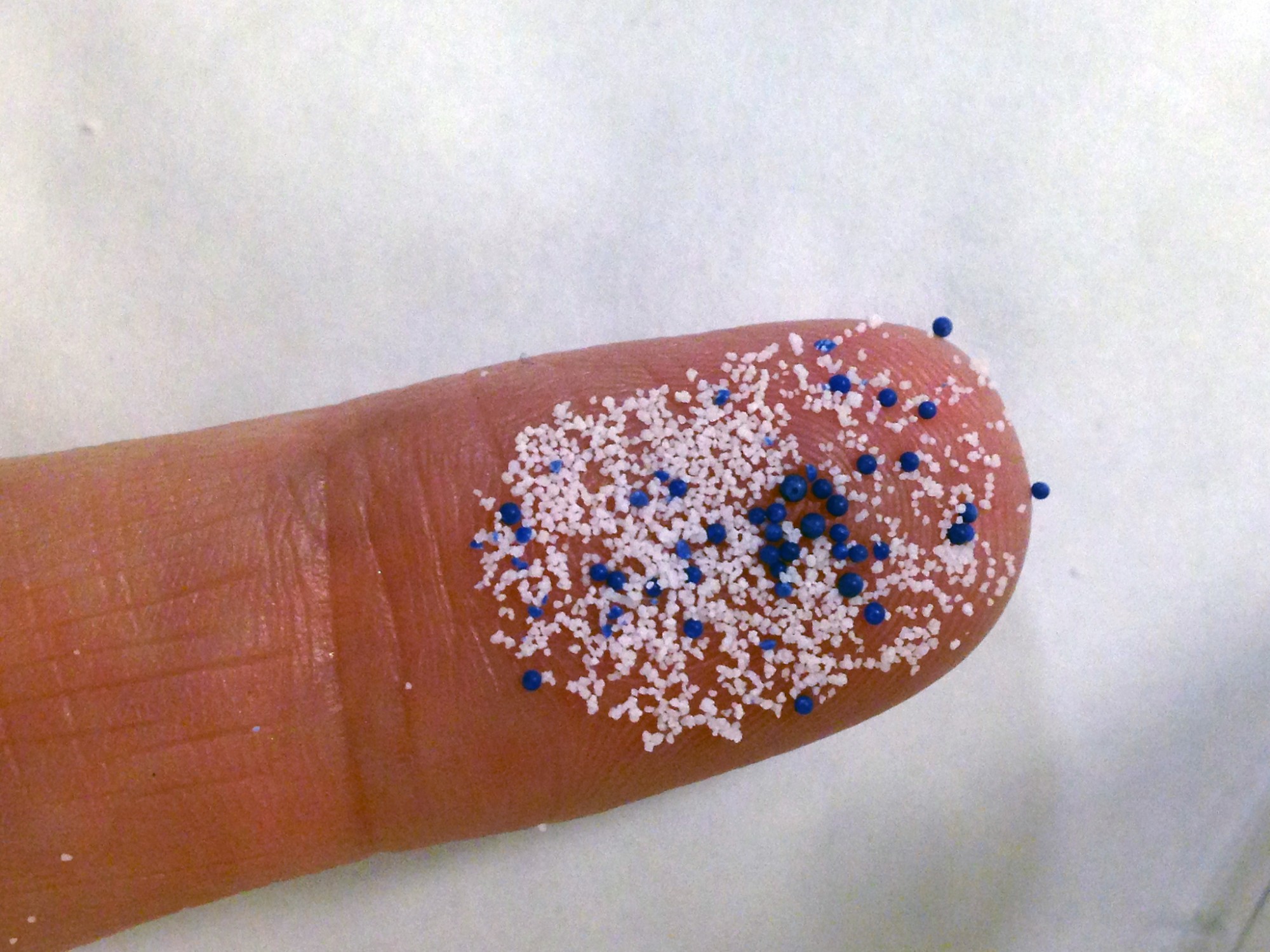 Last year, we told you about a growing problem for the world's marine ecosystems. Many people know of the dangers of plastics in the marine environment, but are surprised to learn that many products contain tiny plastic particles called microbeads. These plastics find their way into the world's waterways as faces are scrubbed or hands are washed. The biggest problem is that these plastics can be ingested by marine wildlife. These plastics are almost impossible to remove once in the ecosystem, and can be dangerous to humans if consumed. You can read our original blog here for more detail. Read on to find out progress how governments around the world are making progress:
Canada
On November 5, 2016, the Canadian federal government published a proposed regulation in the Canada Gazette, entitled Microbeads in Toiletries Regulations, to ban the manufacture or import of most toiletries that contain microbeads on or after January 1, 2018. The prohibition applies to products that are natural health products or non-prescription drugs on or after July 1, 2018. According to news reports, industries using microbeads had in many cases already voluntarily phased out microbeads by the time Canada had officially listed them as toxic. Five manufacturers in Canada have already stopped using their products, with nine more expected to follow suit by 2018 or 2019.
United Kingdom
The UK's environment ministry and the devolved administrations for Scotland, Wales and Northern Ireland have launched a consultation to ban microbeads in cosmetics and personal care products by October 2017. The consultation outlines proposals to ban the manufacture and sale of cosmetics and personal care products containing microbeads. It also explores further steps to prevent other sources of plastic from entering the marine environment. The consultation closes on 28 February. Meanwhile, many leading UK retailers – including Tesco, Waitrose, Boots and Superdrug – have announced moves to phase out microbeads from the products they sell.
United States
In December 2015, President Barack Obama signed into law the Microbead-Free Waters Act of 2015. This act bans the manufacture and sale of tiny pieces of plastic found in soaps, toothpastes, and body washes in the United States. The powers of the Act, which the House of Representatives  and Senate approved, come into effect on July 1st, 2017. States including California, Connecticut, and New Jersey have already enacted similar legislation starting January 2018. While this is a positive step, there are concerns that President-Elect Drumpf could alter or even scrap the legislation altogether.
Australia
A Senate inquiry  has recommended the production or importation of cosmetics containing microbeads should be halted immediately. The committee recommends the government take immediate action in order to protect vulnerable marine life. The Senate committee recommends the Council of Australian Governments address it immediately at their annual meeting. In addition, the committee also recommends the nationwide ban of plastic bags. For instance, a number of states and territories in Australia have already implemented bans on single-use, disposable plastic bags.
We'll be sure to keep you updated as more countries band together to try and help solve this problem.