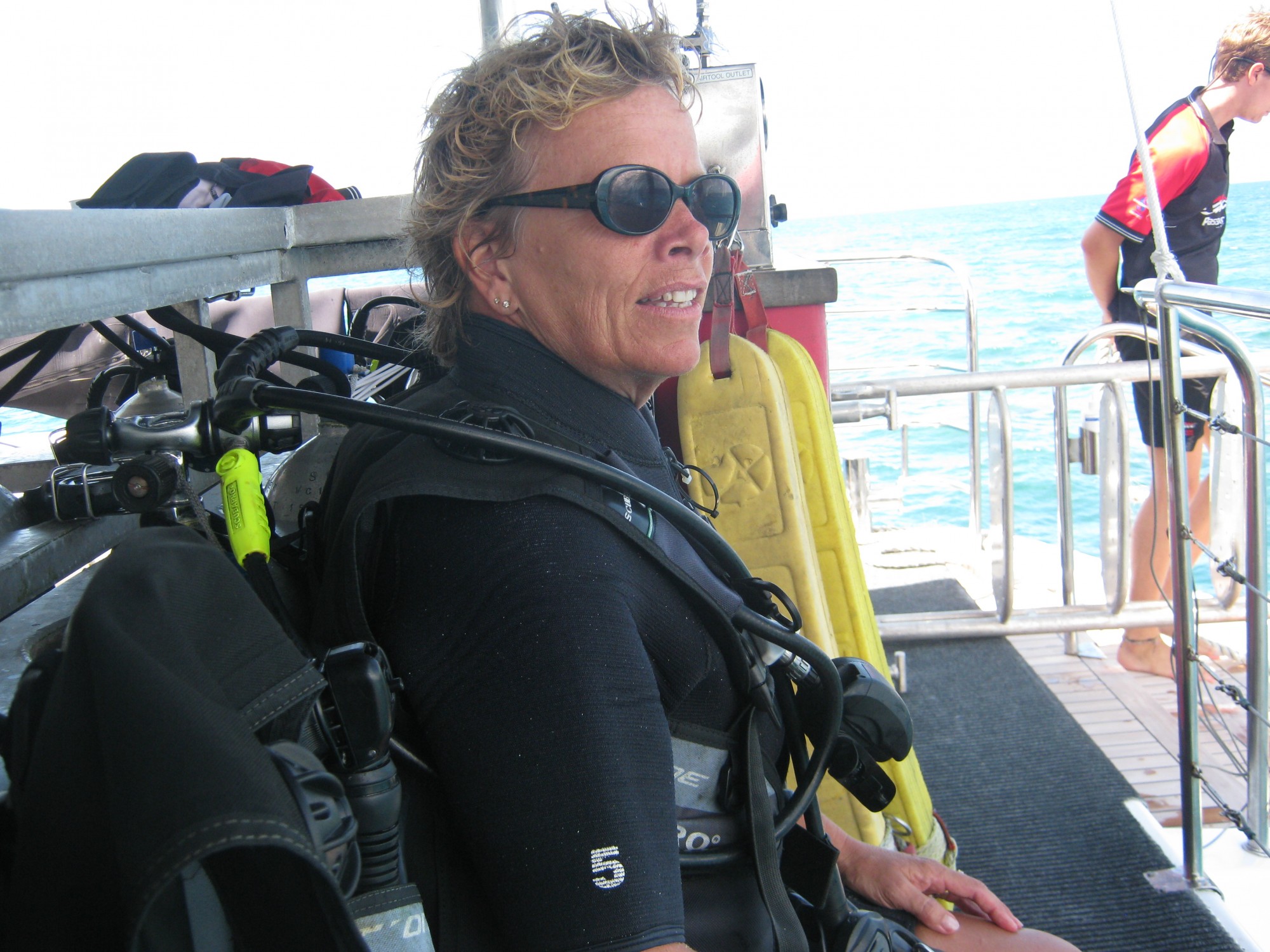 In our last blog, we talked about some strategies to maximise your good time when you go diving. Whether you are a beginning diver or full of experience, these tips will not only increase your safety out at the reef, but also make the trip more enjoyable for everyone. So in this post, we've added some additional information to help you stay safe and get the most out of your dive trips.
1. Learn How to Use a Safety Sausage. While laws vary from location to location regarding carrying a Surface Marker Buoy, it is a good habit to carry one in your BCD. Safety Sausages, as they are more popularly known, are valuable for marking your location should you find yourself drifting away from your dive boat and need a pickup; most safety sausages are over a metre long and can be seen from up to 2 kilometres away. They are also essential if you are drift diving and will require a boat pickup at the end of your dive. To that end, you may want to invest in a Delayed Surface Marker Buoy. A Delayed SMB is one that is deployed at depth, rather than at the surface, and are essential in areas subject to high boat traffic (the last thing you want to do is surface in front of an oncoming vessel. Delayed SMBs also allow a boat to track you if you're doing a drift dive or get caught in a current.
2. Don't Touch the Wildlife. A recurring theme in diving is an appreciation for the marine ecosystem and the underwater environment. Yet everywhere you go, there is inevitably one or two divers in a group that insist on touching everything, or that don't have their buoyancy under control and smash into the coral; the popularity of selfie photos and small handheld underwater cameras like GoPros have only encouraged and increased this behaviour. When diving with a group, keep you hands close to your body. If you are observing something interesting, wait your turn, and slowly swim up to it. Most of all, tempting though it is, don't take anything–shells, pieces of coral, all of these are vital parts of the marine ecosystem.
3. Dive Boat Etiquette.
-Arrive on time, if not early. Dive boats are usually set to a meticulous schedule, and waiting for one person can throw a whole day trip off for everyone.
-Don't load the boat until told do do so by a skipper or crew member. Many Dive boat crews arrive early to set up the vessel, and gawking tourists can get in the way of vital jobs.
-Listen to the safety briefing. From what to do in an Abandon Ship scenario to toilets to whether or not you can smoke, listening to the briefing is vital so you can be safe on the boat with your fellow passengers.
-Assemble gear before reaching the dive location- No one wants to sit on a rocking boat for long so make sure you are geared up and ready to take your turn on the dive platform.
-Don't Compete with other Divers on the boat- One of the most annoying between dive situation is divers bragging about how much air they have left after a dive, and comparing it with other divers' tank pressures. No one cares. Try to keep the posturing and bragging to a minimum, and be polite and respectful to other divers.
4. Tip the Crew and Captain. They work hard for the love of the sport not for the monetary value they receive. There is a lot safety responsibility they take upon themselves, and training they maintain to make the trip as safe as possible. Remember that and try not to tip based on what you didn't see but on the service you received.
5. Dive Dive Dive! Most important rule is to get some dives in. The more you dive, the better your air consumption will be, you will have better buoyancy, more experience with a variety of diving situations and other divers, and most of all you will have great stories to share when interacting with other divers on your boat.