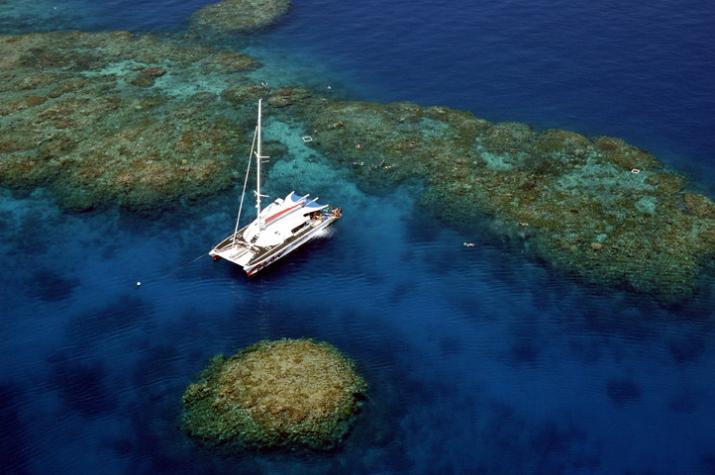 Paradise Reef is a hard coral reef where fractured coral form a ribbon of small reefs. With depths of up to 25 meters along the edge, water clarity is good and the area is host to many exciting fish species.
Located on the Outer Barrier Reef, Paradise Reef forms part of Breaking Patches, a system of reefs about 1 to 2 nautical miles north of Michaelmas Cay.
Passions of Paradise holds an exclusive permit for Paradise Reef. We pioneered this site in 1995, and have been snorkeling and scuba diving the area ever since. This means no crowds from other boats, and the coral is in magnificent condition.
Features
Excellent wall diving for certified scuba divers.
Safe, easy and exciting snorkeling due to fish congregations along the wall. The coral is located within meters of the boat and does not require strenuous swimming.
A completely different reef system. Paradise Reef has predominately hard corals, and many of the fish are different from those that inhabit the lagoon at Michaelmas cay.
An opportunity to do a second introductory scuba dive or certified scuba dive on a different and deeper reef.
A guided snorkel tour.